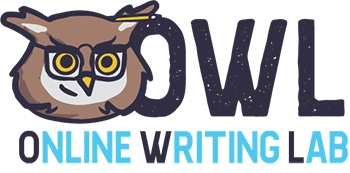 Austin Bat Cave strives to serve the greater Austin, Del Valle and Manor communities by providing creative writing activities and ideas during this time of social distancing while we care for ourselves and our families. While you and your kiddos may be staying safe at home, here are some writing prompts, activities and lessons from the OWL page to keep their creativity going!
Be sure to sign up here for the OWL newsletter to get weekly writing activities, lessons and ideas for fun at home!
If you would like updates on Austin Bat Cave programs, please visit our website and sign up for our newsletter.
Austin Bat Cave nos esforzamos servir a las comunidades de Austin, Del Valle y Manor por proveer actividades y recursos de escritura creativa durante este tiempo del distanciamiento social mientras cuidamos a nuestras familias. Mientras usted y sus hijos/as están en casa, Austin Bat Cave ofrece actividades de escritura de la pagina OWL para que los estudiantes siguen practicando y desarrollando su creatividad.
¡Asegúrese de suscribirse aquí para recibir el boletín informativo de OWL para obtener actividades de escritura, lecciones e ideas semanales para divertirse en casa!
If you would like updates on Austin Bat Cave programs, please visit our website and sign up for our newsletter.
Online Writing Lab (OWL) goes live today!
¡El laboratorio de escritura en línea (OWL) se activa hoy!
The Online Writing Lab goes live today and we can't wait to share it with you! We have activities for younger authors, a teen corner, a DIY video tutorial where you can learn how to make zines, and even a virtual tour of Austin Bat Cave's Magic Bat Bus, our mobile library and classroom! Check out the OWL and share it with your family, teachers, and friends!
¡El laboratorio de escritura en línea (OWL) se sale hoy! Tenemos una sección de actividades para autores jóvenes, un rincón para adolescentes con actividades, un nuevo video tutorial donde puedes aprender a hacer zines (revistillas) e incluso una visita virtual por el autobus mágico del murciélago de Austin Bat Cave, nuestra biblioteca y salon móvil. ¡Explora el sitio web OWL y compártelo con tu familia, maestros y amigos!
Writing activities to try at home this week:
Actividades de escritura para usar en casa esta semana:
These writing activities were created for young writers in 3rd-6th grade, but can be adapted for all ages. Check out the Teen Corner of the OWL for more activities specifically for teens.
Estas actividades de escritura fueron creadas para escritores jóvenes de 3 a 6 grado, pero pueden adaptarse para todas las edades. Explora el rincón para adolescentes por mas actividades creado por jovenes.
Monday: Before bedtime, go outside (or look out the window) and look up at the sky. Do you see the stars and the moon? What's the brightest point in the sky? Write a few words down that you are feeling when you look at the night sky. You can make a list of words, write a poem, write a short story, or even draw a picture. lunes: Antes de acostarse, salga (o mire por la ventana) y mire hacia el cielo. ¿Ves las estrellas y la luna? ¿Cuál es el punto más brillante del cielo? Escriba algunas palabras que siente cuando mira el cielo nocturno. Puedes hacer una lista de palabras, escribir un poema, escribir una historia corta o incluso dibujar una dibujo de los que miras.
Tuesday: Imagine your favorite character in quarantine. What would they do if they were stuck at home? What would their day look like? martes: Imagina a tu personaje favorito en cuarentena. ¿Qué harían si no pudieran salir de sus hogares? ¿Cómo sería su día?
Wednesday: Write an e-mail to your favorite teacher. What do you think they are doing with their free time? Give them a few suggestions. miércoles: Escribe un correo electrónico a tu maestro/a favorito/a. ¿Qué imaginas que están haciendo con su tiempo libre? Comparte algunas sugerencias con ellos/as.
Thursday: Think about your favorite movie. What would it be like if you were a character in this movie? Who would you want to be your friends and what type of adventure would you want to go on? Write a short story where you and all your favorite characters have to solve a problem. It can be as big as saving the world or as small as throwing a party. What would happen? jueves: Piensa en tu película favorita. ¿Cómo sería si fueras un personaje en esta película? ¿Quién te gustaría que fueran tus amigos y en qué tipo de aventura te gustaría ir? Escribe una historia corta donde tú y todos tus personajes favoritos de la película tengan que resolver un problema. Puede ser tan grande como salvar al mundo o tan pequeño como organizar una fiesta. ¿Qué pasaría?
Friday: What's something you're really good at? It can be anything like brushing your teeth or drawing a picture. If you had to teach someone else how to do that, what would you say? Make a step-by-step how-to list. Have at least 5 steps listed. You can even illustrate your list and create a foldable book to give to someone that you want to learn this skill. viernes: ¿Que es algo que haces muy bien? Puede ser algo como cepillarse los dientes o crear un dibujo. Si tuvieras que enseñarle a alguien cómo hacerlo, ¿qué dirías? Haga una lista de instrucciones paso a paso. Necesitas tener al menos 5 pasos en la lista. Puedes dibujar ilustraciones por tus instrucciones y crear un librito para alguien quien quieras enseñar esta habilidad.
Saturday: Springtime comes with the sound of birds singing in the trees. What do you think they're saying to each other? Write down an imaginary conversation between two birds. sabado: La primavera llega con el sonido de pájaros cantando en los árboles. ¿Qué imaginas que se están diciendo?
Sunday: Think of something nice that someone has done for you or given to you lately. Write a note to that person thanking them and letting them know how awesome they are. domingo: Piensa en algo agradable que alguien haya hecho por ti recientemente. Escríbele una nota de gracias a esa persona agradeciéndole y describiendo lo increíble que es.
What we are reading this week:
Lo que estamos leyendo esta semana:
This week, we recommend Pet by Akwaeke Emezi. This is the author's debut YA novel about Jam, a young girl who lives in the utopian community of Lucille, where all monsters have been destroyed. But when Jam meets Pet, a creature made of horns and colors and claws that emerges from one of her mother's paintings and a drop of Jam's blood, she must reconsider what she's been told. Pet has come to hunt a monster in Jam's friend's home, and Jam must decide whether she is ready to help. You can listen to the audiobook on the Overdrive app with your library card! (Content warning: contains some themes of violence/abuse.)
Esta semana, recomendamos Pet by Akwaeke Emezi. Esta es la primera novela para jovenes del autor. Es sobre Jam, una joven que vive en la comunidad utópica de Lucille, donde todos los monstruos han sido destruidos. Pero cuando Jam conoce a Pet, una criatura hecha de cuernos, colores y garras, que emerge de una de las pinturas de su madre y una gota de sangre de Jam, debe reconsiderar lo que le han dicho. Pet ha venido a cazar un monstruo en la casa del amigo de Jam, y Jam debe decidir si está lista para ayudar. ¡Puedes escuchar el audiolibro en la aplicación Overdrive con tu tarjeta de biblioteca! (aviso de contenido: el libro contiene algunos temas de violencia / abuso).