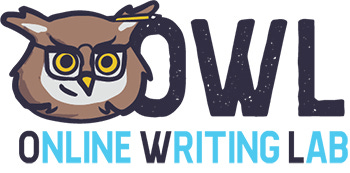 Austin Bat Cave strives to serve the greater Austin, Del Valle and Manor communities by providing creative writing activities and ideas during this time of social distancing while we care for ourselves and our families. While you and your kiddos may be staying safe at home, here are some writing prompts, activities and lessons from the OWL page to keep their creativity going!
Be sure to sign up here for the OWL newsletter to get weekly writing activities, lessons and ideas for fun at home!
If you would like updates on Austin Bat Cave programs, please visit our website and sign up for our newsletter.
Austin Bat Cave nos esforzamos servir a las comunidades de Austin, Del Valle y Manor por proveer actividades y recursos de escritura creativa durante este tiempo del distanciamiento social mientras cuidamos a nuestras familias. Mientras usted y sus hijos/as están en casa, Austin Bat Cave ofrece actividades de escritura de la pagina OWL para que los estudiantes siguen practicando y desarrollando su creatividad.
¡Asegúrese de suscribirse aquí para recibir el boletín informativo de OWL para obtener actividades de escritura, lecciones e ideas semanales para divertirse en casa!
Si quiere más información sobre las programs de Austin Bat Cave programs, favor de visitar nuestro sitio web.
Community Resources:
Recursos de la Comunidad:
Are you voting for the first time this year? Here are a list of resources for voting in the upcoming election with information about voting in each state.

¿Votarás por primera vez este año? Aquí hay una lista de recursos para votar en las próximas elecciones con información sobre la votación en cada estado.

If you are looking for more books and resources to teach your child about the process of voting and elections, we are excited to share this great list of books for kids.

Si está buscando más libros y recursos para enseñarle a su hijo sobre el proceso de votación y elecciones, nos complace compartir esta gran lista de libros para niños.

What's new at the OWL?

¿Qué hay de nuevo en el OWL?

Dispatches from the Bat Mobile

Check out our first Dispatch from the Bat Mobile! ABC volunteer Mary Zuniga Johnson reads a piece from the ABC 2019-2020 Anthology by Leonardo Quezada called "The Travel Bus" (pictured above).

We are still collecting submissions for responses to OWL's weekly writing prompts or activities as mentioned in our previous newsletter. We would love to engage with the readers of the OWL Newsletter and offer them the opportunity to get their amazing writing featured on the ABC @batmobiledispatches Instagram Live! Your piece will also be submitted to the Austin Bat Cave yearly anthology, will be shared on the next OWL newsletter and will be added to an archive of student work on the Bat Mobile! Please fill out this form in order to have your piece featured in the next issue of the OWL Newsletter!

¿Ha escrito algo increíble durante la cuarentena o respondió a una de las sugerencias o actividades de escritura semanales de OWL y desea compartirlo con otros? ¡Complete este formulario para enviar su trabajo a Austin Bat Cave y un autor o artista local interpretará su trabajo desde el Bat Mobile en el ABC @batmobiledispatches Instagram Live! ¡Su pieza también sera publicado en la antología anual de Austin Bat Cave, se compartirá en el próximo boletín de OWL y se agregará a un archivo de trabajo de estudiantes en Bat Mobile!
Spotlight on ABC's free Fall 2020 Virtual Programs: Get spooky with our Ghost Stories Workshop with local author Carie Juettner.
Where do ghost stories come from? Why are people drawn to tales of terror? Is there a ghost story you want to write? This workshop with Carie Juettner, author of The Ghostly Tales of New England, will explore our fascination with ghost stories and how writers tackle spooky subjects. We'll learn the elements of a ghost story and how to structure them for maximum creepiness. Writers will get the chance to write their own ghost stories and share them with the instructor and with one another . . . if they dare! This workshop is happening on Zoom on Saturday, October 17th, 1pm–3pm! All participants will also receive a free copy of Carie's book! There are only a few spots left, so register at this link to reserve a spot!
¿De dónde vienen las historias de fantasmas? ¿Por qué la gente se siente atraída por los cuentos de terror? ¿Hay alguna historia de fantasmas que quieras escribir? Este taller con Carie Juettner, autora de The Ghostly Tales of New England, explorará nuestra fascinación por las historias de fantasmas y cómo los escritores exploran temas espeluznantes. Aprenderemos los elementos de una historia de fantasmas y cómo estructurarlos para que sean más espantosas. Los escritores jovenes tendrán la oportunidad de escribir sus propias historias de fantasmas y compartirlas con la instructora y entre ellos. . . si se atreven! ¡Este taller se llevará a cabo en Zoom, el sábado 17 de octubre, de 1 pm a 3 pm! ¡Todos los participantes también recibirán una copia gratuita del libro de Carie! Solo quedan unos pocos lugares, ¡así que regístrese en este enlace para reservar un lugar!
Writing activities to try at home this week:
Actividades de escritura para usar en casa esta semana:
Monday: A lot of people would love to have an instrument they can play. Like a guitar or saxophone. Write about an instrument you would like to learn to play. Why do you want to learn it? What does it look like? It can be a silly, imaginary instrument or a real one.
lunes: A mucha gente le encantaría tener un instrumento que puedan tocar. Como una guitarra o un saxofón. Escribe sobre un instrumento que te gustaría aprender a tocar. ¿Por qué quieres aprenderlo? Cómo se ve? Puede ser un instrumento tonto, imaginario o real.
Tuesday: A major part of any story is dialogue, the writing of a conversation. Practice dialogue by writing a piece that is mostly dialogue between two or three people. It can even be a conversation you had with a family member, a friend, or even a teacher recently.
martes: Una parte importante de cualquier historia es el diálogo, la escritura de una conversación. Practica el diálogo escribiendo una pieza que sea principalmente diálogo entre dos o tres personajes. Puede ser una conversación que has tenido con un miembro de tu familia, con un amigo o también con un instructor.
Wednesday: Write a personal narrative about the most exciting or unexpected thing that happened to you recently, even if in reality it wasn't very exciting. Write it as an adventure story.
miércoles: Escribe una narrativa personal sobre el evento más emocionante o inesperado que te sucedió recientemente, incluso si en realidad no fue muy emocionante. Escríbalo como una historia de aventuras.
Thursday: Write a story beginning with "You can do this. You're strong enough."
jueves: Escribe un cuento que empieza con la frase, "tu puedes hacer eso. Eres lo suficientemente fuerte."
Friday: If you could create one class at school, what would it be? Write about what would be taught, some projects you'd need to do, and what the challenges would be.
viernes: Si pudieras crear una clase en la escuela, ¿cuál sería? Escriba sobre lo que se le enseñará, algunos proyectos que necesitaría hacer y cuáles serían los desafíos.
Saturday: The books and movies we love often have a lot of thought put into the world building behind them. World building is the process of developing a detailed fictional world for a novel or story, which usually means writing out things like locations, cultures, and how people live in the world. Write a single piece of world building for any fictional world, or even the real world if you prefer. It could be a single place, tradition, person, or anything you want!
sábado: Los libros y las películas que amamos suelen pensar mucho en el mundo que se construye detrás de ellos. La construcción del mundo es el proceso de desarrollar un mundo ficticio detallado para una novela o historia, lo que generalmente significa escribir cosas como lugares, culturas y cómo vive la gente en el mundo. Escribe una sola parte de la construcción del mundo para cualquier mundo ficticio, o incluso el mundo real si lo prefieres. ¡Podría ser un solo lugar, tradición, persona o lo que quieras!
Sunday: Write a short, water focused story! It could be anything from a pirate adventure to a calming boat ride down a river. Use your imagination!
domingo: Escribe un cuento corto enfocado con el agua. Puede ser una aventura de piratas o algo mas simple como un paseo en barco por un río. ¡Use tu imaginación!
What we are reading this week:
Lo que estamos leyendo esta semana:
We are excited to recommend Abuela's Weave by Omar S. Castaneda this week! Esperanza's Abuela, her grandmother, is unmatched in her skill in weaving traditional Mayan tapestries. She has shared her gift with her granddaughter, and now they plan to sell their goods at the market. However, the birthmark on Abuela's face may scare customers away. Esperanza must cope with the city streets and find buyers alone. This touching story of personal growth and family pride is illustrated with authentic Guatemalan scenery that gives life to the country's radiant landscape and bustling city streets.
¡Nos complace recomendar Abuela's Weave de Omar S. Castaneda esta semana! La abuela de Esperanza es incomparable en su habilidad para tejer tapices mayas tradicionales. Ella ha compartido su don con su nieta y ahora planean vender sus productos en el mercado. Sin embargo, la marca de nacimiento en el rostro de Abuela puede asustar a los clientes. Entonces, Esperanza debe enfrentar a las calles de la ciudad y encontrar compradores sola. Esta historia de crecimiento personal y orgullo familiar está ilustrada con el auténtico paisaje guatemalteco que da vida al paisaje radiante del país y las bulliciosas calles de la ciudad.