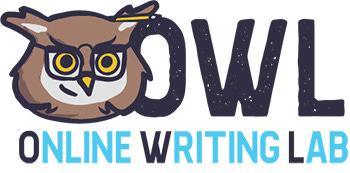 Austin Bat Cave strives to serve the greater Austin, Del Valle and Manor communities by providing creative writing activities and ideas during this time of social distancing while we care for ourselves and our families. While you and your kiddos may be staying safe at home, here are some writing prompts, activities and lessons from the OWL page to keep their creativity going!
Be sure to sign up here for the OWL newsletter to get weekly writing activities, lessons and ideas for fun at home!
If you would like updates on Austin Bat Cave programs, please visit our website and sign up for our newsletter.
Austin Bat Cave nos esforzamos servir a las comunidades de Austin, Del Valle y Manor por proveer actividades y recursos de escritura creativa durante este tiempo del distanciamiento social mientras cuidamos a nuestras familias. Mientras usted y sus hijos/as están en casa, Austin Bat Cave ofrece actividades de escritura de la pagina OWL para que los estudiantes siguen practicando y desarrollando su creatividad.
¡Asegúrese de suscribirse aquí para recibir el boletín informativo de OWL para obtener actividades de escritura, lecciones e ideas semanales para divertirse en casa!
Si quiere más información sobre las programs de Austin Bat Cave programs, favor de visitar nuestro sitio web.
Community Resources:
Recursos de la Comunidad:
Want to learn more about the differences between owls and bats (we always do!) Here is a cute podcast that discusses these creatures of the night.

¿Quieres aprender más sobre las diferencias entre búhos y murciélagos (¡siempre lo queremos!). Aquí tienes un lindo podcast que trata sobre estas criaturas de la noche.

If you are looking to bring more poetry into your life or the life of your kids or students, here is a great list of poetry books for grades K-12.

Si está buscando traer más poesía a su vida o la vida de sus hijos o estudiantes, aquí hay una gran lista de libros de poesía para los grados K-12.
What's new at the OWL?
¿Qué hay de nuevo en el OWL?
Dispatches from the Bat Mobile
We are still collecting submissions for responses to OWL's weekly writing prompts or activities as mentioned in our previous newsletter. We would love to engage with the readers of the OWL Newsletter and offer them the opportunity to get their amazing writing featured on the ABC @batmobiledispatches Instagram Live! Your piece will also be submitted to the Austin Bat Cave yearly anthology, will be shared on the next OWL newsletter and will be added to an archive of student work on the Bat Mobile! Please fill out this form in order to have your piece featured in the next issue of the OWL Newsletter!
¿Ha escrito algo increíble durante la cuarentena o respondió a una de las sugerencias o actividades de escritura semanales de OWL y desea compartirlo con otros? ¡Complete este formulario para enviar su trabajo a Austin Bat Cave y un autor o artista local interpretará su trabajo desde el Bat Mobile en el ABC @batmobiledispatches Instagram Live! ¡Su pieza también sera publicado en la antología anual de Austin Bat Cave, se compartirá en el próximo boletín de OWL y se agregará a un archivo de trabajo de estudiantes en Bat Mobile!
Spotlight on ABC's Fall 2020 Virtual Programs: Celebrate Latinx Heritage Month with our Live Write-in and Author Visit with Natalia Sylvester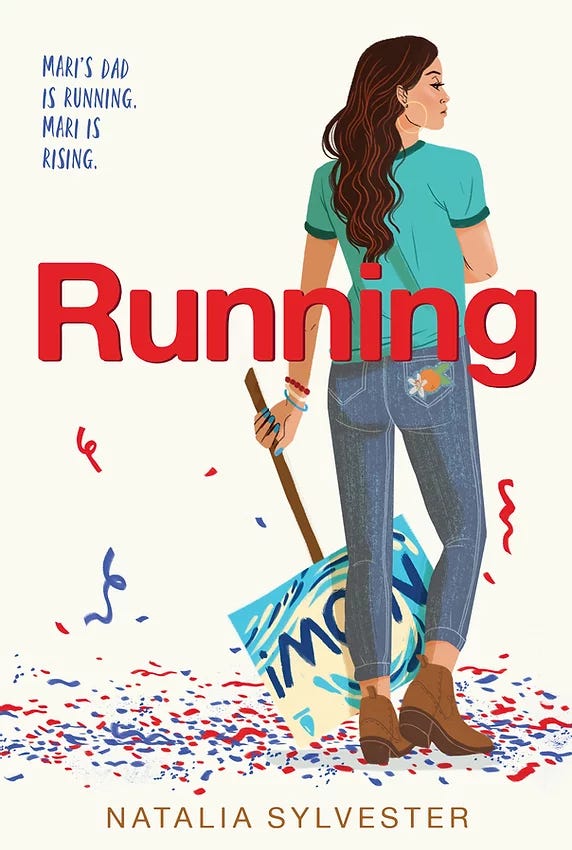 Interface: Zoom | Wednesday, October 14th, 6pm–7:30pm
ABC is excited to host a special Live Write-in and author visit with Natalia Sylvester, author of Running! In this workshop, Natalia Sylvester will read from her novel, talk about the inspiration for her book, and answer audience questions. Then, during the write-in, you'll write independently to prompts about some of the themes explored in the book to help you consider speaking your truth and using your voice for change even if you are afraid to. Writers will have the opportunity to share their work open-mic style and get feedback from instructors and other teens. If you don't want to share, you can just listen and hear how others responded to the prompt! All participants will receive a free copy of Running!
En Zoom | miércoles, el 14 de octubre, 6pm–7:30pm
ABC se complace en presentar un taller de escritura especial y una visita de autor con Natalia Sylvester, autora de Running. En este taller, Natalia Sylvester leerá su novela, hablará sobre la inspiración para su libro y responderá a las preguntas de la audiencia. Luego, durante la redacción, escribirás de forma independiente según las indicaciones sobre algunos de los temas explorados en el libro para ayudarte a considerar como decir tu verdad y usar tu voz para el cambio, incluso si tienes miedo de hacerlo. Los escritores tendrán la oportunidad de compartir su trabajo al estilo de micrófono abierto y recibir comentarios de los instructores y otros adolescentes. Si no quieres compartir, puedes escuchar cómo otros respondieron al mensaje. Todos los participantes recibirán una copia gratuita de Running!
Registra por este taller de escritura aqui.
Writing activities to try at home this week:
Actividades de escritura para usar en casa esta semana:
Monday: Write a story that starts with, "That wasn't supposed to happen!"
lunes: Escribe una historia que comience con "¡Eso no se suponía que iba a pasar!"
Tuesday: Pick a superpower you would like to have and write a poem of how you would use it to help people. Be creative!
martes: Elija un superpoder que le gustaría tener y escriba un poema sobre cómo lo usaría para ayudar a otras personas. ¡Ser creativo!
Wednesday: Think about the most interesting summer break you ever had, and write a poem about three things that happened during it. It can be about anything from going to the beach to finding skunks in your backyard.
miércoles: Piensa en las vacaciones de verano más interesantes que hayas tenido y escriba un poema sobre tres cosas que sucedieron durante ellas. Puede tratarse de cualquier cosa, desde ir a la playa hasta encontrar zorrillos en su patio de atras.
Thursday: Write a story about decorating a ridiculously tall cake, with one sentence for describing each layer.
jueves: Escribe una historia sobre cómo decorar un pastel ridículamente alto, con una oración para describir cada capa.
Friday: Turn to page 33 of the nearest book and write down the first full sentence. Then, add onto it to make your own story!
viernes: Pase a la página 33 del libro más cercano y escriba la primera oración completa. Luego, ¡sigue escribiendo para crear tu propia historia!
Saturday: Think about three words to describe a person near you and write them a poem based on those words.
sábado: Piense en tres palabras para describir a una persona cercana a ti y escríbale un poema basado en esas palabras.
Sunday: Imagine living in a world where gravity was only half as strong, and write a story about what life would be like there.
domingo: Imagínese vivir en un mundo donde la gravedad fuera solo la mitad de fuerte y escriba una historia sobre cómo sería la vida allí.
What we are reading this week:
Lo que estamos leyendo esta semana:
We are excited to recommend A Light In the Attic by Shel Silverstein this week! A volume of small illustrated rhymes from Silverstein, who gets down to the level of kids' peeves, spooks, and sense of silliness. His cast includes a babysitter who thinks her job is to sit on the baby, a selfish child who prays that if he dies his toys will break so no one else can have them, a walrus with braces, and a man who thought he had wavy hair till he shaved it off and found he had a wavy head. There are some funny twists and take-offs on familiar rhymes and tales—such as a speculation on what would happen if Captain Blackbeard shaved, and a warning to the "Rockabye" baby that a treetop is no place to rock: "Baby, I think someone down here's got it in for you." All in all, a fun read!
¡Nos complace recomendar A Light In the Attic de Shel Silverstein esta semana! Un volumen de pequeñas rimas ilustradas de Silverstein, que llega al nivel de las molestias, los fantasmas y la sensación de tontería de los niños. Sus personajes incluyen una niñera que cree que su trabajo es sentar al bebé, una niña egoísta que reza para que si muere sus juguetes se rompan para que nadie más pueda tenerlos, una morsa con frenillos y un hombre que pensó que tenía rizos hasta que se lo afeitó y descubrió que tenía la cabeza ondulada. Hay algunos giros divertidos y despegues en rimas y cuentos familiares, como una especulación sobre lo que sucedería si el capitán Barbanegra se afeitara y una advertencia al bebé "Rockabye" de que la copa de un árbol no es un lugar para mecerse. En general, ¡es una lectura divertida!